Inspiration for Romantic Forest Wedding Photography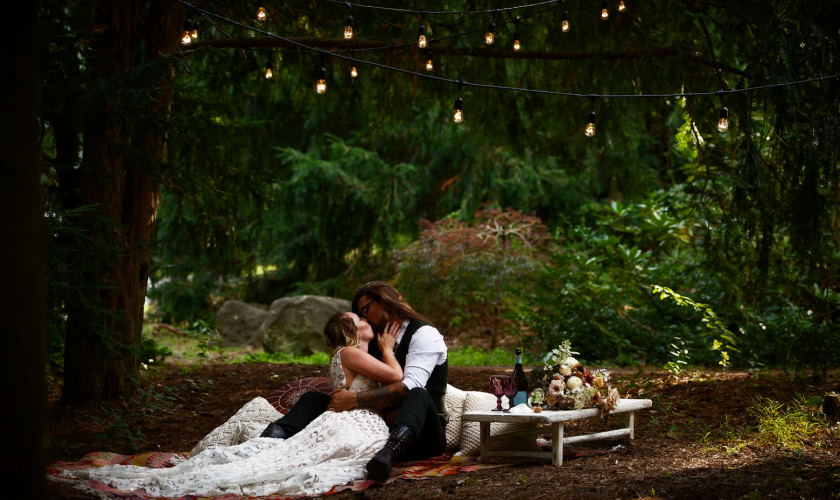 If you are looking for inspiration for your romantic forest wedding photography, look no further. This roundup will show you some of the most beautiful and romantic forest weddings from around the web. From atmospheric photos of couples surrounded by forestry to intimate shots of bride and groom preparations, these examples will give you a great starting point for capturing your very own woodland celebrations. So, pack your camera and head into nature – it's time to start planning your dream wedding.
I did a short series on this topic because I got many questions about forest wedding photography. Some continents have more forests than others, so it's not much of an issue where I live, but there are enough picturesque outdoor spaces to be found in cities around the world. That said, when our clients choose natural environments, we need to make sure we get the right shots.
Imagine a picturesque forest with the sun peeking through the trees and dappling the ground with light. A gentle breeze refreshes you as your eyes take in a natural beauty all around. Now imagine yourself celebrating your love in this idyllic setting, surrounded by friends and family who share your joy. Capturing moments like these draws many photographers to specialize in romantic forest wedding photography. The possibilities for stunning images are limitless, and as a photographer, you have the opportunity to create memories that will last a lifetime. If you're thinking of specializing in this type of photography, here are some tips to help you get started.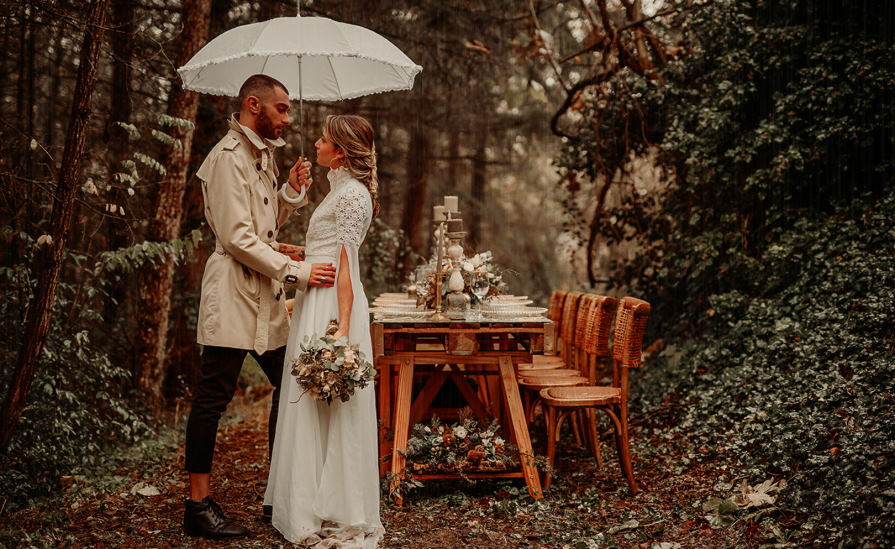 Your guide to forest wedding photo ideas
When you're planning your wedding, there are so many things to think about – from the big decisions like what kind of ceremony to have to the little details that will make your day unique. So, if you're looking for some ideas for your wedding photos, why not consider having a forest wedding? There are endless possibilities for stunning photos in nature's backdrop. Here's a guide to some of the best forest photo locations and ideas.
As the popularity of outdoor weddings continues to grow, couples are looking for new and unique locations to exchange their vows. If you're searching for a picturesque location that will inspire your romantic forest wedding photography, look no further than the enchanted forests of Europe. From the misty rolling hills of Scotland to the fairytale-like forests of Germany, these idyllic settings are perfect for couples who want a rustic and organic wedding vibe.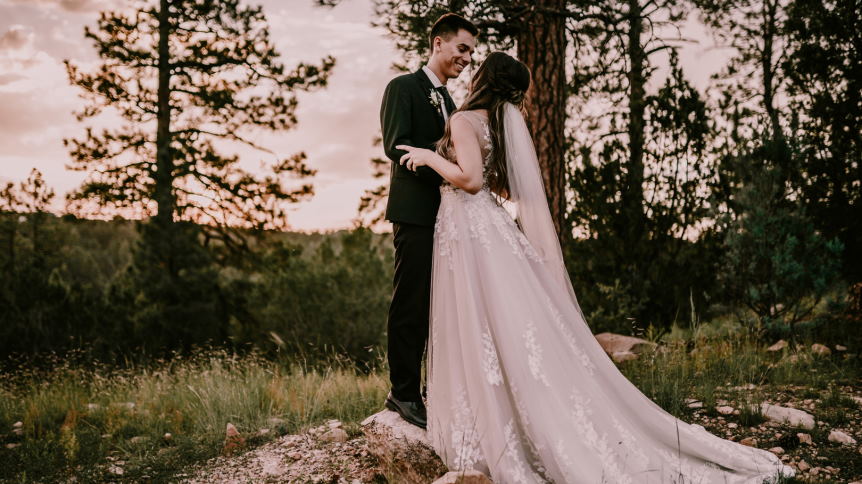 Beautiful photos were captured at a forest wedding
When planning a wedding, there are so many decisions to make. One of the most important is finding the perfect location. If you're looking for something unique and unforgettable, consider having your wedding in a forest. These extraordinary photos from a recent forest wedding show how magical and beautiful such an event can be. With all the greenery and natural beauty surrounding you, it's sure to be a day you'll never forget. Read below to see even more photos from this beautiful celebration.
When you think of a wedding, the first thing that comes to mind is usually an indoor event with beautiful decorations and a romantic atmosphere. However, there is something special about getting married in nature, surrounded by trees and fresh air. These photos from a forest wedding show just how magical such an event can be. From the bride's elegant dress to the happy smiles of the newlyweds, these pictures are sure to inspire anyone planning their outdoor wedding. So, if you're looking for some unique inspiration, take a look at these beautiful photos from a forest wedding!